Powerful, Versatile and 100% Natural, Protectology BioSativa® effectively strips grease & general soiling from boats, vehicles, bikes, industrial & household surfaces. Simply dilute the liquid to suit the job. Biosativa® includes innovative surfactants which possess enormous cleaning power.
Biosativa® is very safe; non-corrosive to paint, plastic or other materials; child and pet-friendly and 100% biodegradable with a Green Apple Award for environmental best practice.
Protectology helps you select the most appropriate dilution option and can advise on application method and best practice, including specific mixtures for dealing with more difficult cleaning challenges.
Suitable for
Household
Agricultural
Marine
Vehicles
Industrial
Kitchen
Waterways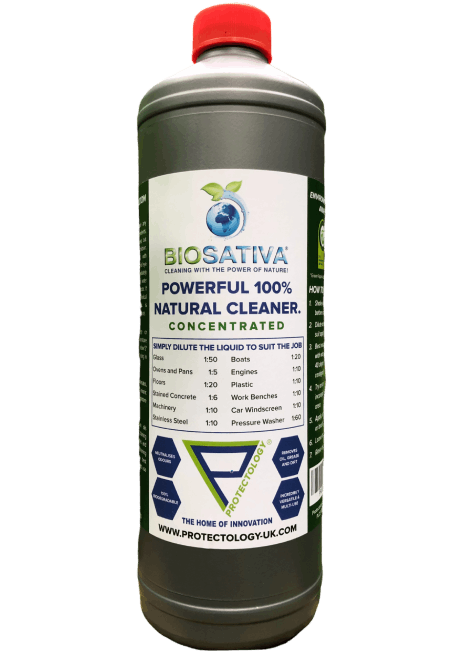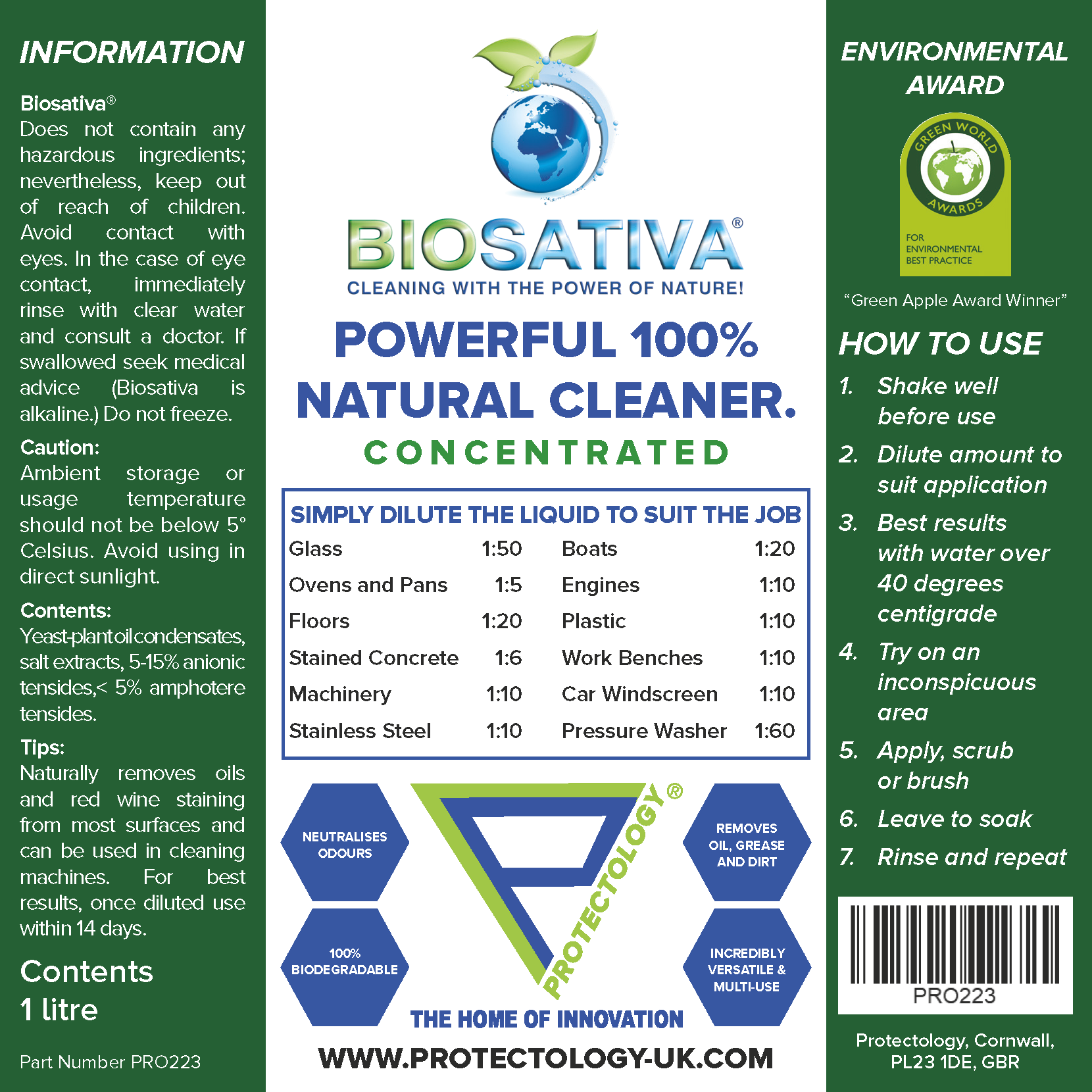 Removes oil, grease and dirt
Neutralises odours
Incredibly versatile with multiple uses
Non-corrosive to paints, plastics or other materials
Non-toxic for the environment, humans and animals
Does not harm any organisms
100% Biodegradable
Contains ingredients from controlled ecological farming
Green Apple Award winner for environmental best practice
Diluted as per instructions into spray bottles for use in kitchens and bathrooms. After using this in our kitchen and bathroom, it got out just about all of the spots, marks, stains, gunk, dirt and other assorted junk. Smell not strong, nothing overpowering. Overall, I'm very pleased and definitely recommend this cleaner.