Easy DIY Application Paintwork Protection
Just Polish it on yourself and save £1,000 on detailer costs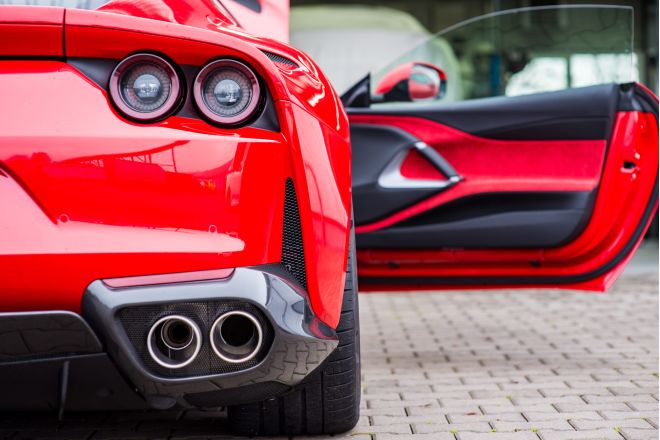 Quantum Quartz Ultra-Coating Solution
Quantum Quartz Ceramic Coating is the ultimate way to protect your car's paintwork. The kit haseverything you need to return that super glossy finish to your cherished vehicle. The aerospace grade coating will last 72 months, reducing any scratching and scuffing. You won't need to clean itso often either, and when you do, you'll notice you need less water and no chemicals!
The thin and transparent coating possesses is extremely stable, and hardness of up to 9H can beachieved. Suitable for all kinds of vehicles (including vintage cars), motorcycles, caravans and boats.
Specially formulated to be applied by yourself – a true DIY product that will save you up to £1,000versus professional detailer costs.
Simply follow the instructions, paying particular attention to cleaning, wipe on the coating, then buffshine after waiting a few minutes and that's it, your prized paintwork is now protected for up to 6years!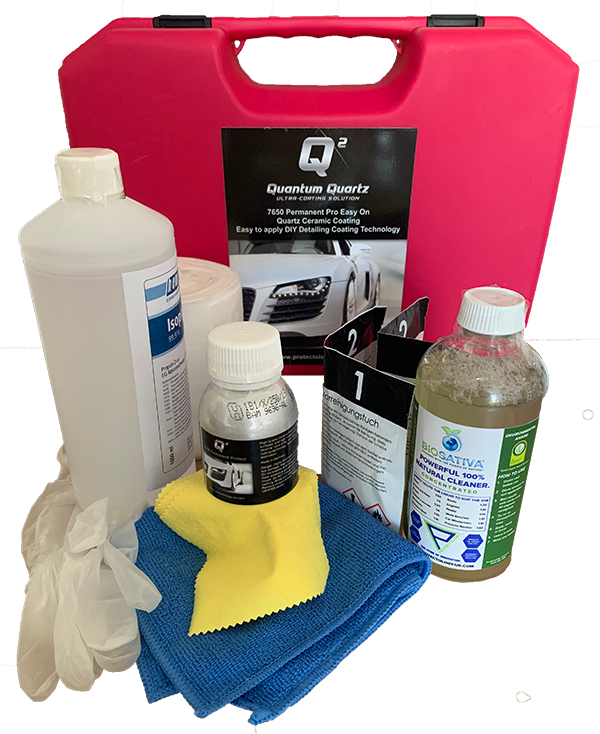 250ml Biosativa® Bio Cleaner Concentrate 1:10-1:50 (pre-cleaner)
1 liter IPA (isopropyl alcohol = pre-cleaner for degreasing)
1 roll dry wipes, 100 pcs., 25 x 16cm
Application sponge pad: forms base for application wipe
5 yellow application microfibre wipes, 10 x 10cm
1 blue polishing microfibre wipe, 30 x 30cm
6 one way gloves
100ml 7650 Professional Coating for Car Painting
1 instruction for application
2 windscreen double-sachets (each for appr. 6 months)
Full detailing kit, packed in durable plastic case

Extremely abrasion-resistant, with very high adhesive properties, and high impact strength
Hydrophobic, oleophobic and stain-resistant
Suitable for spray or manual application.
After polishing the surface will become "ultra shiny"
"Easy-to-clean" effect - surfaces stay cleaner for longer, and all cleaning becomes very easy, thus extending the cleaning intervals and reducing cleaning and maintenance costs.
Highly effective for up to 72 months
Application with electric polishing machine possible
Material consumption for an entire car, approx. 35-50ml
Clear, colourless liquid based on silanes. Contains solvents.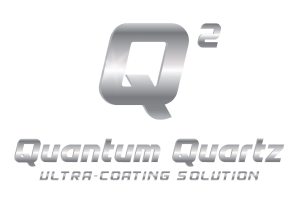 Easy to Apply – No specialist equipment needed
Comprehensive Kit – Everything you will need is included
Quick to Apply – Ready in minutes see our real time "how to" video
"How to" Video – Watch a real time demonstration

Super Glossy Finish – Restore that showroom shine
Less Scratching and Scuffing – The coating will reduce the everyday scratches and scuffs your car bodywork will normally suffer
Fewer Stone Chips – The 9H hardness will help protect your car paintwork against minor stone chips

No Corrosion – Formulated for use in marine environments
Hardened 9H Surface – The hardest of the "pencil hardness" range used to describe the hardness of a layer
Acid & Alkali – Effective against 1.5pH to 12.5pH
Temperature – Heat and frost resistant

Self-Cleaning – With a smoother surface, rain removes heavy soiling
Clean Less Often – Paintwork stays clean for longer
Less Water Needed – The smoother and cleaner surface needs less water to remove dirt and dust
Zero Chemicals Needed – No need for expensive and harmful cleaning chemicals, water will do the job on its own

Safer driving – A protected windscreen reduces glare
72 Months Protection – highly effective for up to 6 years

Cheaper than Detailing – Protect your whole car for 6 years for just £349
Reduced Cleaning and Valet – Easier to keep clean and retains that "showroom shine"
Better Retained Value – Protects your investment as well as your paintwork
For a limited period we are including the Liquid Glass Windscreen Coating … worth £24.99 free of charge.
Included in your kit is the same sachets that are in our Liquid Glass Windscreen Coating, as used by Boeing on their aircraft windows.
Your windscreen will be CLEANER and EASIER to see through, with less Glare from oncoming headlights in the dark. Damage from stone chips will no longer be a fear as the majority will be shed away by the ultra smooth nano-coating. Your screen will not become glazed with acid rain. This highly advanced coating has been specially developed for the demanding requirements of your car in today's world.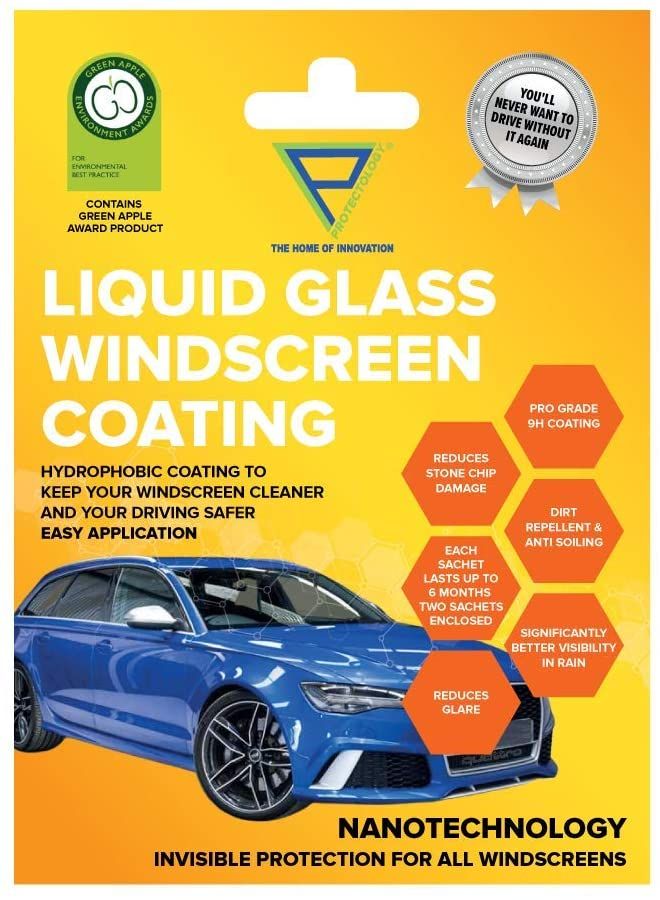 FAQS
What is a Quartz Ceramic coating?
The 7650 Q2 Quartz Ceramic Coating is a glass like coating based on silanes. This coating can be applied by spray or by wiping but in all instances it has to be buffed after application.
After application the 7650 coating is exceptionally easy to buff. The resultant layer provides a deep gloss with high hydropho- bicity. The coating is neither paint, wax nor a sealant, and cannot flake off or be washed off. The coating forms a durable ("covalent") bond with the paint, and it can only be removed by strong abrasive forces. The coating cannot be dissolved by standard chemicals which are commonly used in the auto sector.
As noted, the coating provides a long lasting, highly glossy appearance, but as with all surfaces abrasion will eventually impact on the coating. The useful life of the coating will depend on the amount of abrasion that the surface is subjected to but re-application is a simple procedure.
What is 9H?
We use the familiar "pencil hardness" to describe the hardness of a layer. The measuring range is between 6B (smoothest) and 9H (hardest). The Auto and Aerospace 9H Ceramics Coating achieves a hardness grade of *8H (drying at indoor temperature) up to 9H (heat drying).
*The hardness of a coating is measured when the coating is applied to a metal test bed. If the coating is applied to a soft painted surface the hardness of the coating will remain constant but the underlying soft painted surface and the coating can be distorted if point loading pressure is applied.
Scratch reduction technology

World Class Nano Coatings