Our Graphene Products
PRO
GRAPH
In order to provide the graphene solutions we knew our clients needed, we first needed a quality product to work. One we could trust to peform exactly as required. That's why we created the PROGRAPH range.
PE-V-MAX and PE-V-RTU
PRO180 and PRO190
Our PE-V line is a graphene based conductive treatment for polymer surface integration. It is a complex synthetic hydrocarbon high-molecular-weight polymers and micronized graphene, and is best applied using the TASS spray equipment, which can control the coating accurately to within microns. This product is ideal for anti-static and electro conductive applications.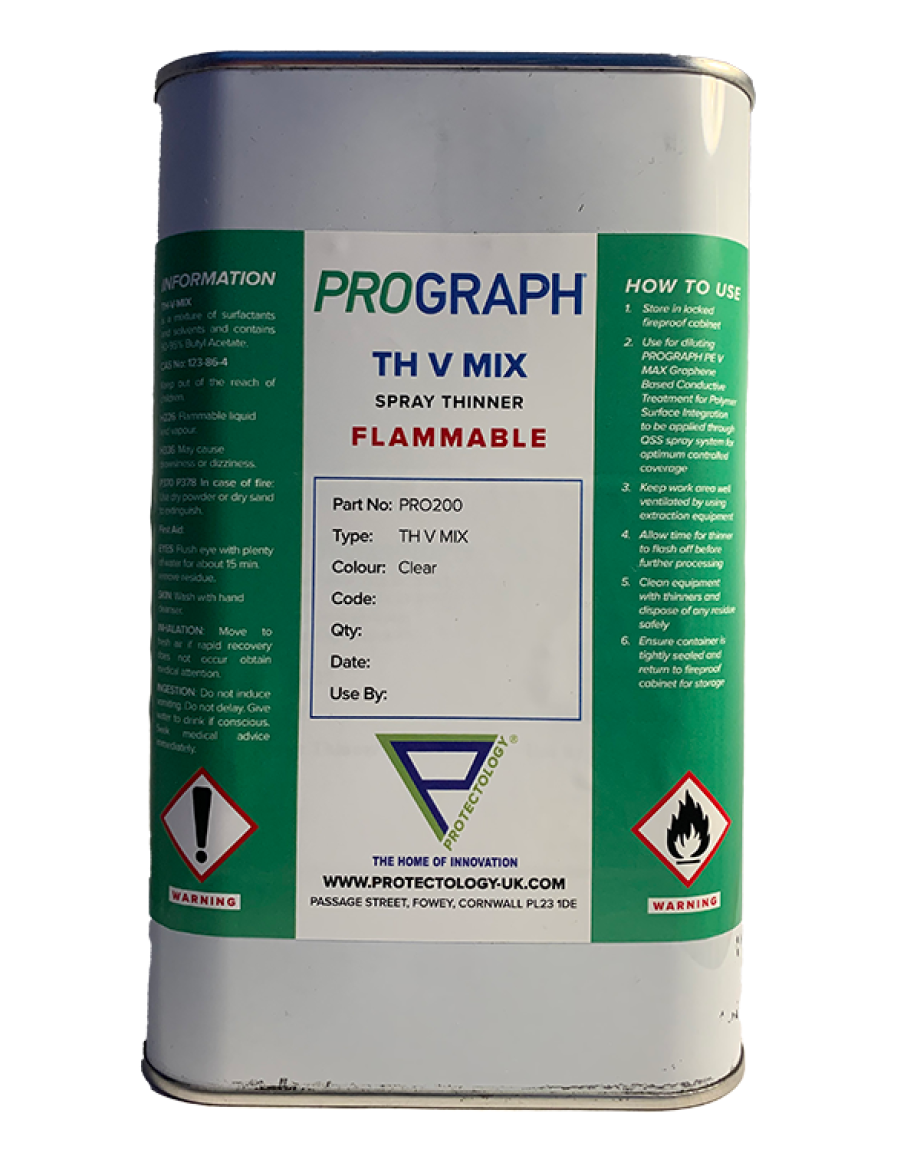 TH-V-MIX
PRO200
TH-V-MIX is our spray thinner. It is a mixture of surfactants and solvents and contains 90-95% Butyl Acetate, and is designed to work specifically with out PE-V line.