Marine Navigation Buoys Taken To The Next Level
In the manufacturing journey, Paul's company acquired a Marine company and wanted to take its navigation buoy range to the next level by innovative design.
Having worked with Ham International Dredging (one of the world's largest dredging companies), by advising them on design and material selection before manufacturing all the products for the Hong Kong Airport extension,the project was off to a flying start.
Opportunity
Having inherited a Navigation Buoy design utilizing polyethylene and fiberglass, the goal was to design the whole product to be rotationally moulded, whilst being linked directly to the customer needs and targeted to outperform all competition.
The market had always used steel buoys, which were heavy, expensive to make, needed regular maintenance, and required large vessels to pick them out of the water.
Challenges
In order to achieve any goal in the design, it is important to understand why ''whatever is being used'' is being used. Therefore, listening, learning, asking, discussing, and subsequently incorporating all the things on the wish lists from international players such Trinity House Lighthouse Services and the UK Ministry Of Defense, is invaluable and imperative.
If you are able to demonstrate you have listened to the customer, and actioned all their wishes, the product will sell itself.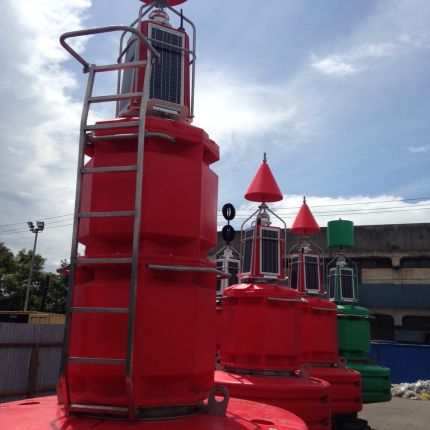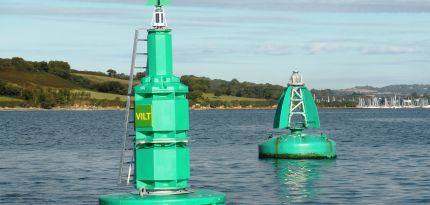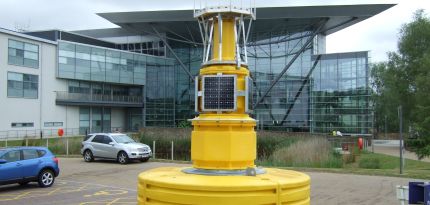 Outcome
After presenting concept designs for review, having models tested in the wave tank at Glasgow university, the approved designs were taken to the tooling stage. Soon the first units were manufactured in Paul's factory and presented to Trinity House for live trials. 
They passed with flying colors.
Linking the product to a globally recognised Brand became the obvious final step. As such, Pharos Marine Automatic Power, who were one of the very first members of IALA (International Association of Lighthouse Authorities) back in 1957, and have been industrial members ever since, are now at the helm to present this unique modular product range into today's market.
Other Marine Companies We've Worked With
How can we help you?
If you have a vision or a wish, to develop a new product, or indeed refine an existing one using the process of rotational moulding then, with 25 years of hands on experience in a diverse range of markets, Paul can tune into your wavelength and present various options to develop an innovative solution.