The Best Windscreen Protection for Your Vehicle
16th November 2020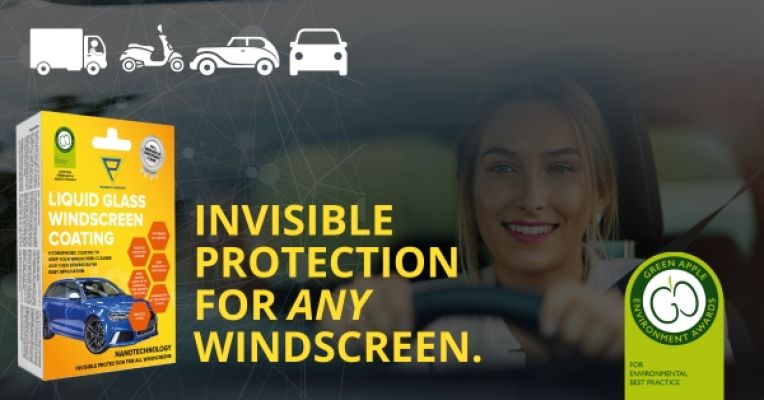 One thing is for sure, once you have tried out the Liquid Glass Windscreen Coating, you'll never want to drive without it again! Suitable for all vehicles, including lorries, 4X4s and vintage cars, the Protectology Windscreen Coating kit consists of:
2 x Protectology BioSativa Surface Cleaner Sachets
2 x Pre-cleaning Wipes
2 x Windscreen Coating Wipes
1 x Microfibre Cloth
2 x Disposable Gloves
Containing a Green Apple Award product, the kit is designed to protect any windscreen from glare, stone chip damage, and dirt with its 9H Pro Grade coating and hydrophobic (repelling water) characteristics. Once applied, which can be done in just 5 simple steps, even heavy rain will bead right off your windscreen and it will be easier to clean (Say goodbye to pesky insects and bird splatters!) Start by cleaning your windscreen with Protectology BioSativa, allow the surface to dry before buffing the surface. You can then take the Liquid Glass windscreen coating wipes and commence the application process! Lasting for up to 12 months, the Liquid Glass Windscreen Coating significantly increases transparency for safer, clearer driving.
But, don't just take our word for it. Check out this recent verified review from a happy customer:
'Being very sceptical on what I put on my vehicle I was so impressed with the results of liquid glass windscreen coating excellent visibly in wet weather. A must buy product.'
Get your kit today and enjoy the best windscreen protection you've never seen! You can read the FAQs here too: BUY HERE.