What is Liquid Glass? Everything you need to know about this revolutionary nanotechnology.
4th May 2021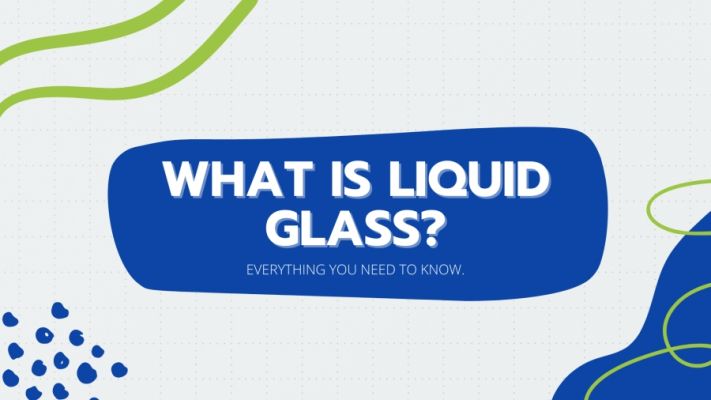 Liquid Glass is a truly remarkable "ultra thin layering" technology, allowing you to protect industrial and domestic surfaces (including your smart devices!) with a super durable coating of invisible, easy to clean glass.
So, what is Liquid Glass?
In essence, the technology allows the end user to deposit a nano scale layer of molecular, particle free glass (500 times thinner than a human hair!), onto the surface of most items. The molecules of glass (silicon dioxide/ SiO²) come from pure quartz sand, of which there are vast reserves, as silicon dioxide is one of the most abundant compounds on the planet. Just like domestic glass, the coatings are chemically inert and highly resistant to commonly used cleaning chemicals.
Although there are some similarities to standard glass, Liquid Glass coatings are very different. The layer is flexible, breathable, highly durable, heat tolerant, anti-microbial and offers non-stick and "easy clean" characteristics. The application of the Liquid Glass range of products is amazingly straight forward. After preparatory cleaning, items such as smart phones, windscreens, and fabrics can be coated in a matter of seconds. Significantly most coated surfaces can be cleaned with water alone, this of course massively reduces the use of environmentally damaging cleaning products.
Where did it all start?
It all started in Paris in 1845, when J.J. Ebelmen - a French scientist - first discovered the Sol Gel process. In simple terms, he discovered that by manipulating a liquid which contained silica he could create glass. This was a very interesting theoretical discovery but at this time all that he was left with was small lumps of glass which were of no specific use. The next major step came in 1939 when the Schott Glaswerke company of Germany started to re-examine the technology.
After a further 20 years of research they started to produce the first items coated with * SiO²; however the processes were still complex and expensive. Evidently continued development was called for! Whilst the world was focusing on the space race, the computer revolution and the genome projects, the scientific community in Germany was creating "liquid glass technology" which could be applied on a DIY basis. The target being, to produce an undetectable coating, which could protect and enhance almost any surface. At the start of the millennium such coatings became available for the first time and we are proud to say that we are involved in their launch to a wide range of markets.
What can Liquid Glass be used for?
Protectology liquid glass coatings are undetectable, super phobic (repel oil and water), anti-microbial, super-durable, flexible, heat tolerant, breathable, physiologically harmless, easy to apply and environmentally friendly, as all coated surfaces become "easy clean" and in most instances the coated surfaces can be cleaned with water alone.
From multimedia devices and motor vehicles to surgical theatres and domestic surfaces, we provide liquid glass coatings for a large array of uses. The coatings themselves are invisible and easy to apply, yet extremely powerful.
The Protectology Liquid Glass Phone Screen Protection protects your screen against cracks and scratches, greatly reduces harmful cell phone radiation and is anti-bacterial. With Protectology Screen Protection, your device will become Biostatic; bacteria find the surface to be inhospitable and so bacteria development is impaired.
With the continued application of the Protectology Liquid Glass Sanitiser, a super thin layer of anti-pathogen liquid glass technology is deposited on the surface. After drying, this active layer will continue to kill the pathogens which are deposited on the surfaces; in addition the surface becomes easy-to-clean.

Protectology Liquid Glass Windscreen Coating

protects your glass by making it tougher, easier to clean and less susceptible to holding grime and dirt. Your windscreen will be CLEANER and EASIER to see through, with less Glare from oncoming headlights in the dark. Damage from stone chips will no longer be a fear as the majority will be shed away by the ultra smooth nano-coating.