What on earth is Liquid Glass?
29th September 2022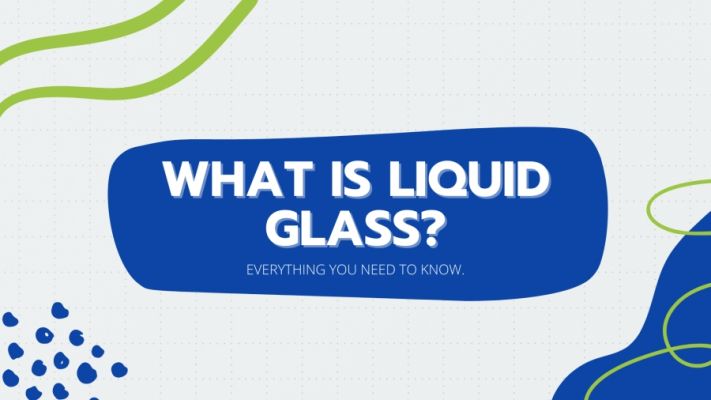 It's a question we get asked all the time. To many people it seems a contradiction; when we encounter glass it is solid, so how can there be such a thing as liquid glass. We have tried to explain below what it is, including the scientific stuff and why it's such a powerful way to protect some of our most valuable and vulnerable surfaces. Yes, it's new and different, but that's what makes it such a big improvement on the traditional approaches and products.
Liquid glass – the ultimate surface protection
Liquid glass uses advanced nanotechnology to create an ultra-thin protective layer. This can be used to provide exceptional protection for small screens such as your mobile phone or tablet, to larger surfaces such as your car windscreen or bodywork. It already has many industrial and healthcare applications. The beauty of this protective layer is that, although it's incredibly thin and invisible to the naked eye, it gives superb protection because it is a more compact dense structure, which means it renders the coated object stronger (9H hardness), flexible, breathable, heat-tolerant, and anti-microbial. After application, the much smoother surface is effectively 'non-stick', which makes it much easier to clean.
Chemical properties of liquid glass
Glass is made of quartz, the compound silicon dioxide (SiO2), which is found naturally and made from two of the Earth's most abundant materials, silicon and oxygen. Both quartz and glass are chemically unreactive (inert), and are therefore highly resistant to commonly used cleaning materials.
A liquid glass protective layer therefore forms a strong, invisible, and inert barrier between the surface of the device and the environment. Applying the liquid glass leaves a smooth layer of silicon dioxide that is particle free and 500 times thinner than a human hair on the surface of the item.
Very easy to apply
Protecting a mobile phone screen is very easy with liquid glass. First you clean the surface, then it takes just seconds to apply by wiping the surface with a special cloth which deposits the liquid onto your screen and then you just leave it to dry for 8 hours, or overnight. Find out more about our Phone Screen Protectors here. Of course, the protector can be used for any touch screen, for example tablets, touch screen watches and handheld games consoles.
Looks 'as good as new'
Once applied, your liquid glass layer will stay cleaner for longer, as it resists greasy finger marks and chemicals. It does not need frequent cleaning, and it leaves your mobile phone looking like new. An occasional, quick wipe down with a damp cloth is all you need. There's no need for harsh chemical cleaners, making this an environmentally friendly product as well as saving you money. Because the nano scale layer of glass is so thin, the end result is a phone which looks as if it has just come out of its box. Your screen is now protected against scratching, cracking and is anti-bacterial as bugs cannot grow on the surface.
Other uses for liquid glass
These ultra-smooth protective layers can be used in healthcare and care home settings, where their resistance to bacteria helps to reduce infection. A weekly clean with our liquid glass sanitiser will keep surfaces free from germs. Find out more about our sanitiser here.
On car windscreens, these coatings reduce the amount of dirt and grime that sticks to the screen, improving visibility and they are very easy to clean without any cleaning chemical products. Most customers comment on the way rainwater simply "beads" on the screen and runs off with a quick flick of the wipers. Rainwater alone can often clean off any dirt or dust which may have accumulated on the windscreen. Glare from oncoming vehicle headlights is reduced when driving in the dark and the tough layer protects against stone chip damage. It's just as easy to apply the car windscreen protector as the mobile phone screen protector. Find out more about our car windscreen coating here.
We will soon be launching a new DIY paint protection kit which can be used to protect car bodywork or the exterior or a boat in the same way. It's the easy way to get that showroom gloss back and keep your car or boat clean and looking its best, which also helps the residual value when it's time to sell. Keep an eye on our website for details of this product or use our contact form to let us know you would like to be notified when it's available.
Liquid glass can be used to protect fabrics, as it forms a flexible barrier, and it's super phobic (repels both oil and water) properties means it can be used for fabric and carpet cleaning.
Liquid glass developed by German engineering
The Frenchman J.J. Ebelmen first discovered the Sol Gel process in 1845, by making glass from a liquid containing silica. Although an interesting theoretical discovery, all that he was left with was small lumps of glass which were of no specific use. In 1939 the Schott Glaswerke company in Germany started to re-examine the technology. It took them 20 years to produce the first liquid glass coatings. The processes were still complex and expensive but were the focus of the scientific community in Germany until the first DIY "liquid glass technology" coatings became available in 2001. These exciting, undetectable coatings, which can protect and enhance almost any surface, have now been successfully launched in a number of markets worldwide.