Your Phone Is 10x Dirtier Than A Toilet Seat: The Dirty Truth
8th October 2020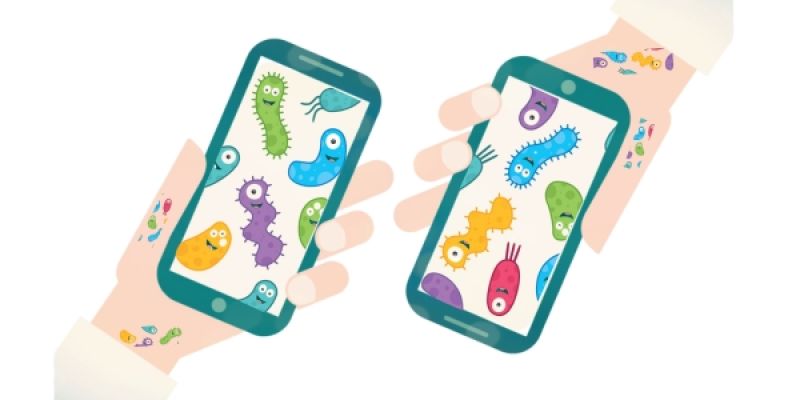 It's most likely that you and your friends and family use your phones multiple times throughout the day, every day. But do you ever think about how dirty your phone really is? They are potentially the most dirty item you own.
Research shows that mobile cell phones are far dirtier than you'd think, and the more germs your phone collects, the more germs you touch. To put it into perspective, Scientists at the University of Arizona have found that cell phones carry 10 times more bacteria than most toilet seats! The average person checks their mobile phone approximately 80 times per day and, although you may think of yourself as a relatively clean and hygiene person, your hands are capable of collecting enormous amounts of germs without you even realising. From your hands... straight to your phone.
Now that you know just how dirty your mobile phone can be, you may feel like getting rid of it altogether. Instead of getting rid of it altogether, you can follow a few simple rules to protect your phone; and your health!
Wash your hands regularly
Don't share your phone with others
Avoid taking your phone to the toilet with you
Cleanse and sanitise your phone with the Protectology Phone Screen Sanitiser (actively continues to kill pathogens and bacteria, even after applying!)
There is now an easy, yet incredibly effective, way of cleaning your phone (and keeping it clean!). Whilst many people simply just wipe their phones with a soft microfibre cloth, this is not enough. Recent studies have found that some serious pathogens, germs and bacteria can live on cell phones, including Streptococcus, MRSA and even Corona Virus. Our Liquid Glass Phone Screen Sanitiser not only sanitises your phone screen, but it actively continues to protect your phone by killing and neutralising pathogens - even after applying! It is effective against many virus', including Corona Virus, and is the worlds No.1 nanotechnology antibacterial screen protector, suitable for all mobile devices.